Beats Balance BALI
April 3rd - 11th, 2020
Join Kari and Ryan as they embark on a deep journey into Mother Earth and all it has to offer in the heart of Indonesia.
This magnificent land is vast in nature, ecology and cultural abundance. Our journey will start us in the rice paddies of Ubud, the spiritual center of Bali, in luxurious accommodations. On arrival day, guests will nestle in to our home and get acquainted with each other. We'll offer a gentle Yin practice in the evening to settle in comfortably and then feast on a magnificent welcome dinner. At the mid point of our experience together, we will shift gears and transfer to the stunning coastline of Canggu, where we can really let our hair down!
Throughout the retreat, guests will be fed indigenously sourced nourishment prepared by a local chef. Each day will begin with fruit, tea, coffee and fresh juice followed by an intentionally curated yoga sequence. Buffet and family style lunch will be served after each morning practice and a sit down dinner after each evening class.
Yoga practices will vary from Vinyasa Power to Yin to the Bikram method and some additional schools of thought. All yoga levels welcome! Depending on the day, afternoon activities will include posture clinics, meditation workshops, or excursions deep into Balinese culture.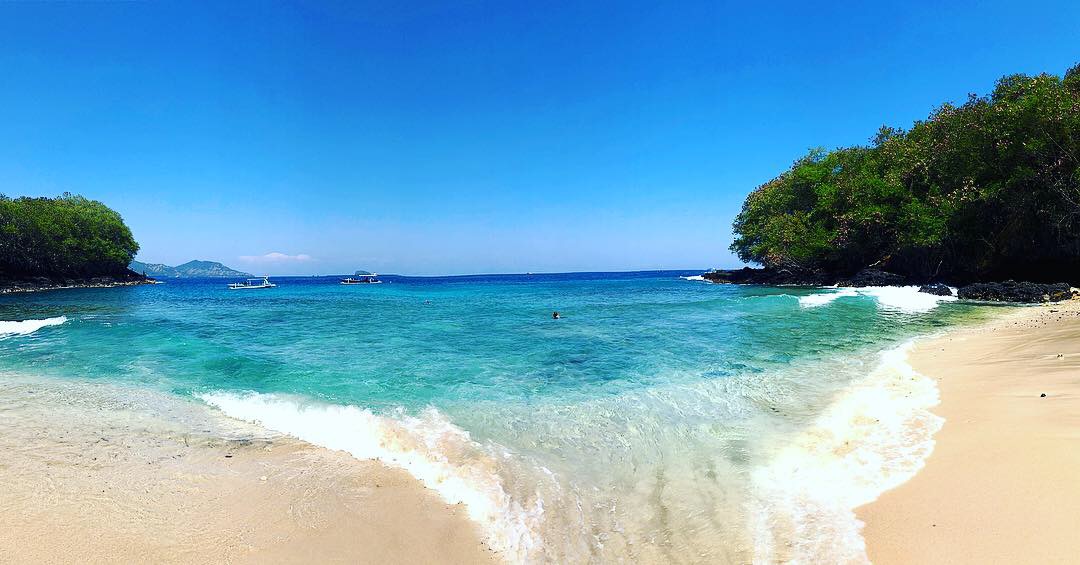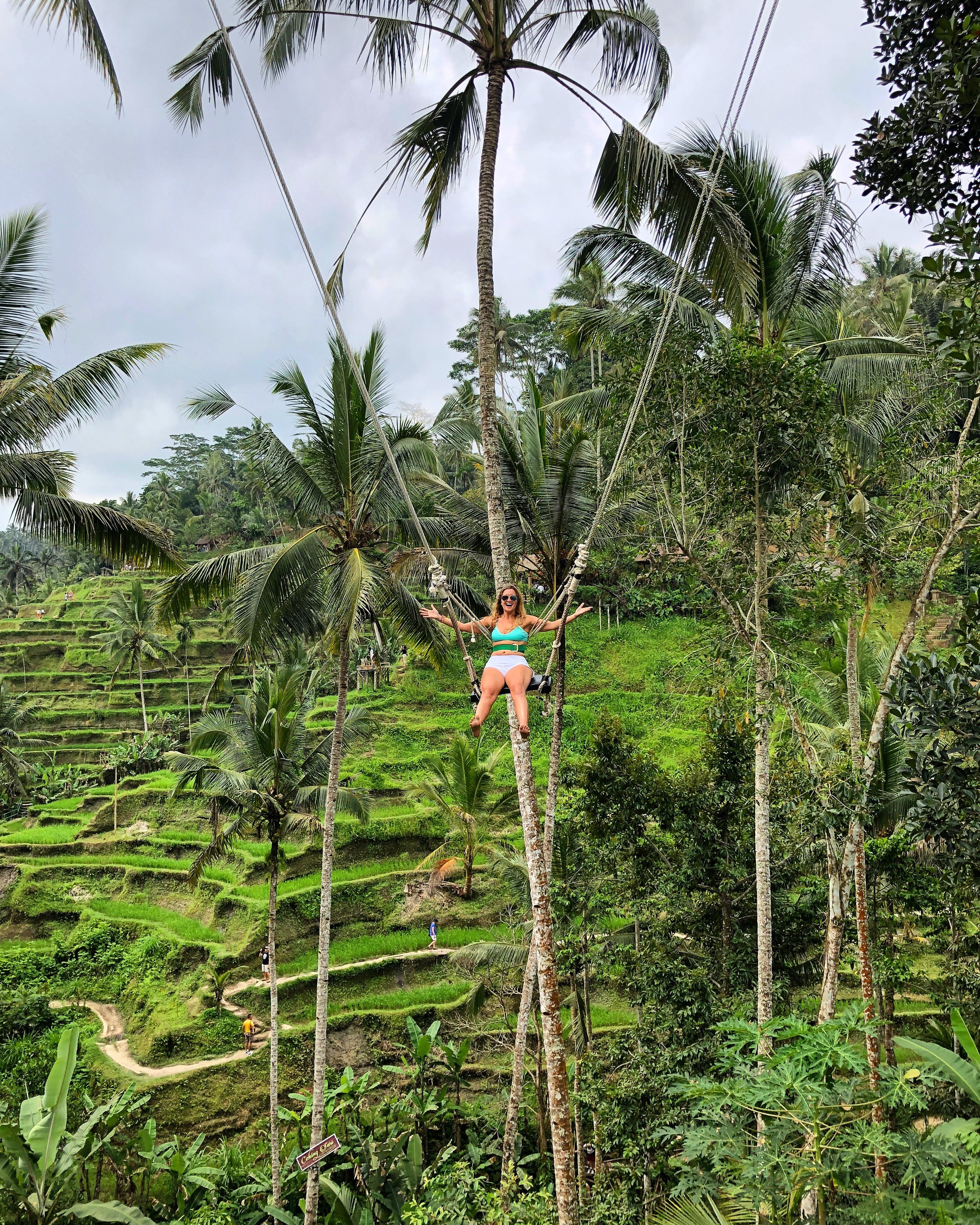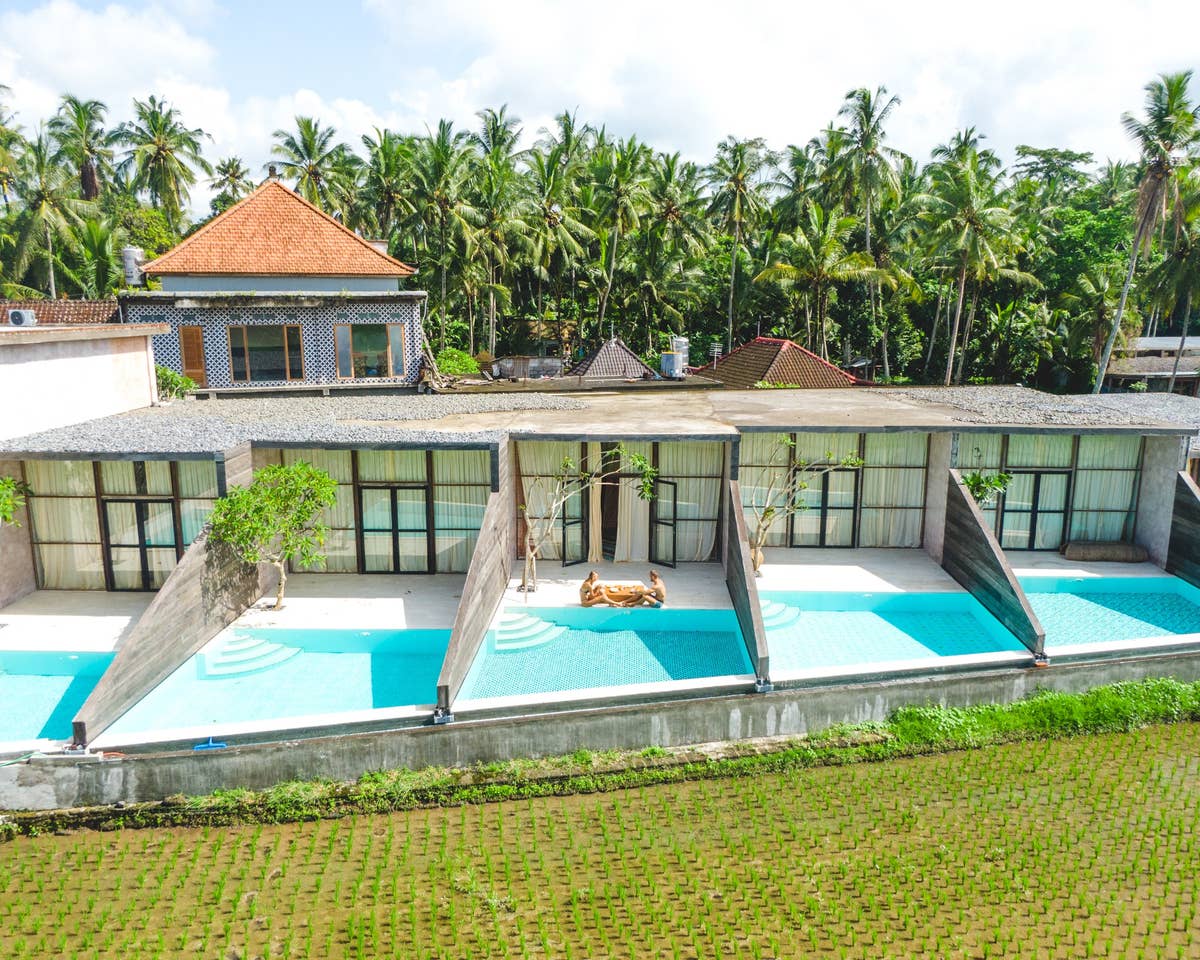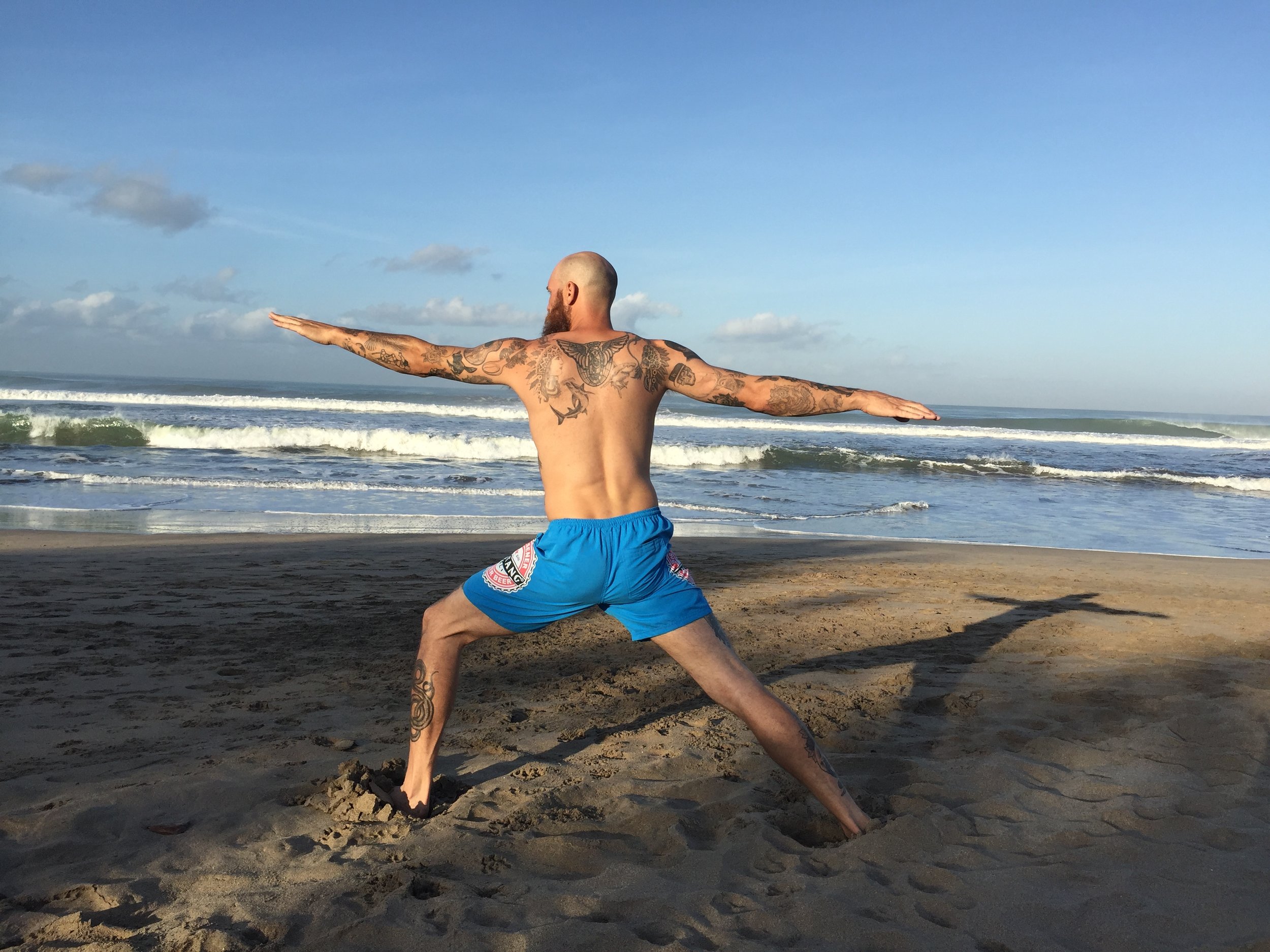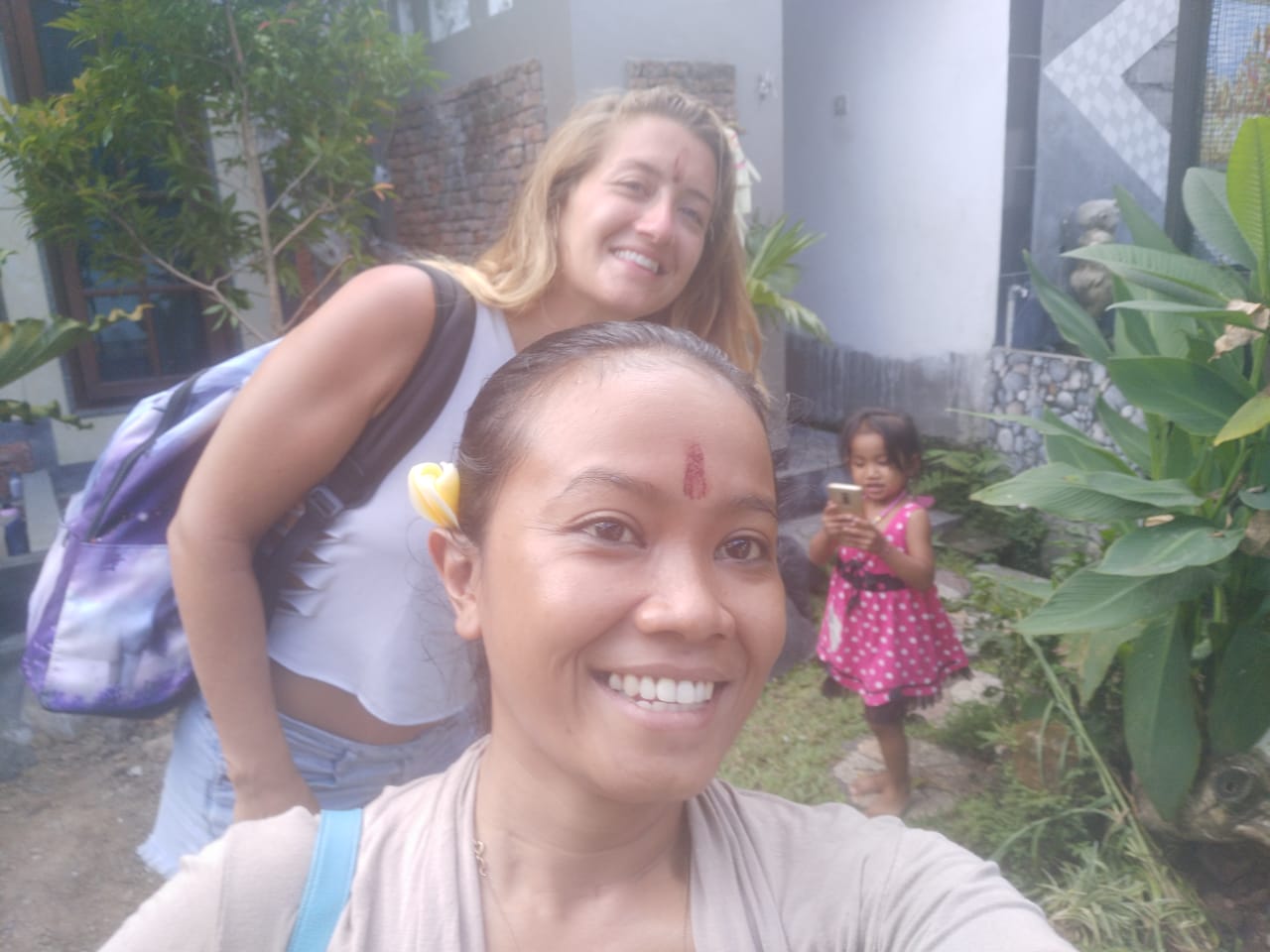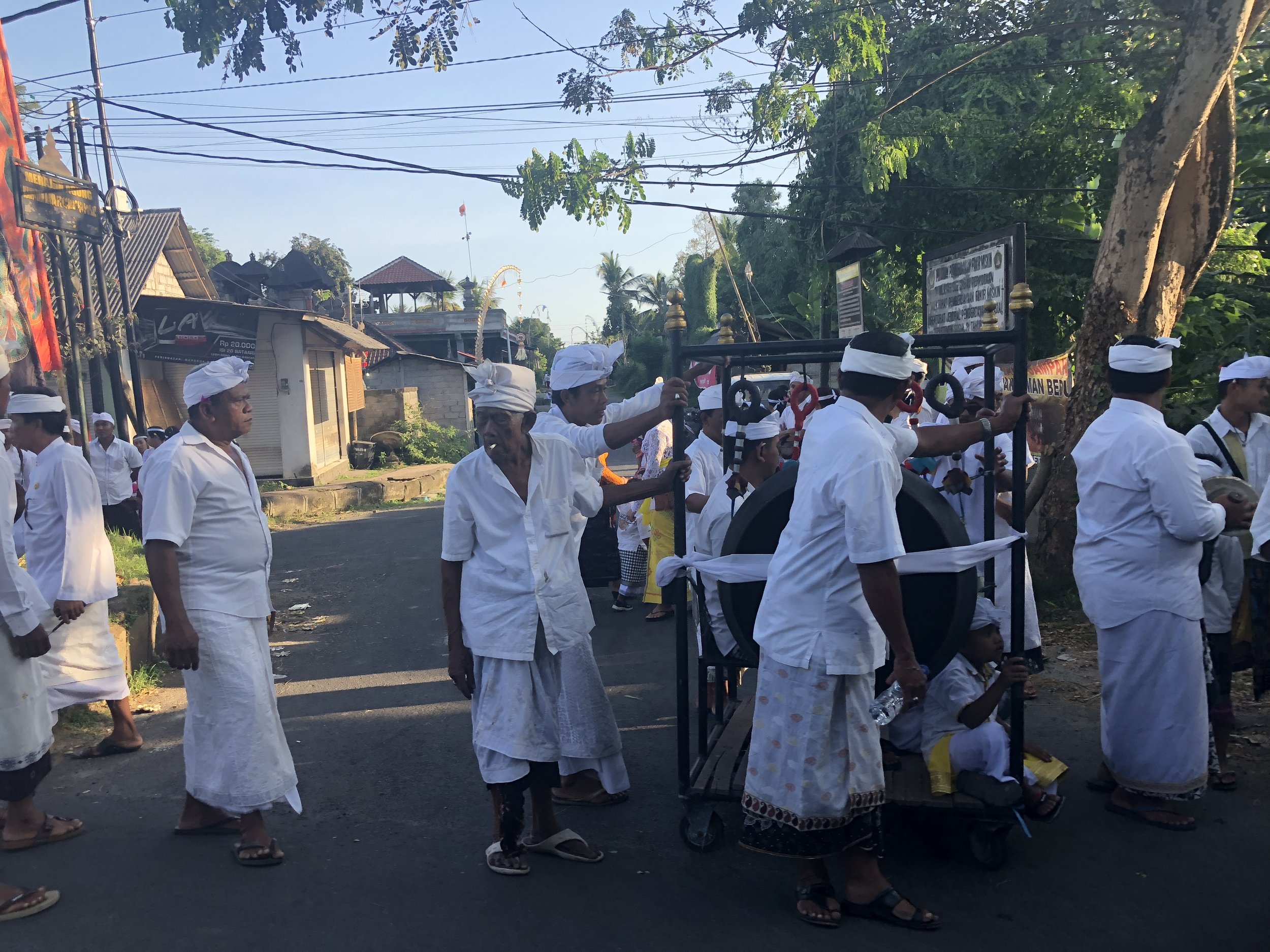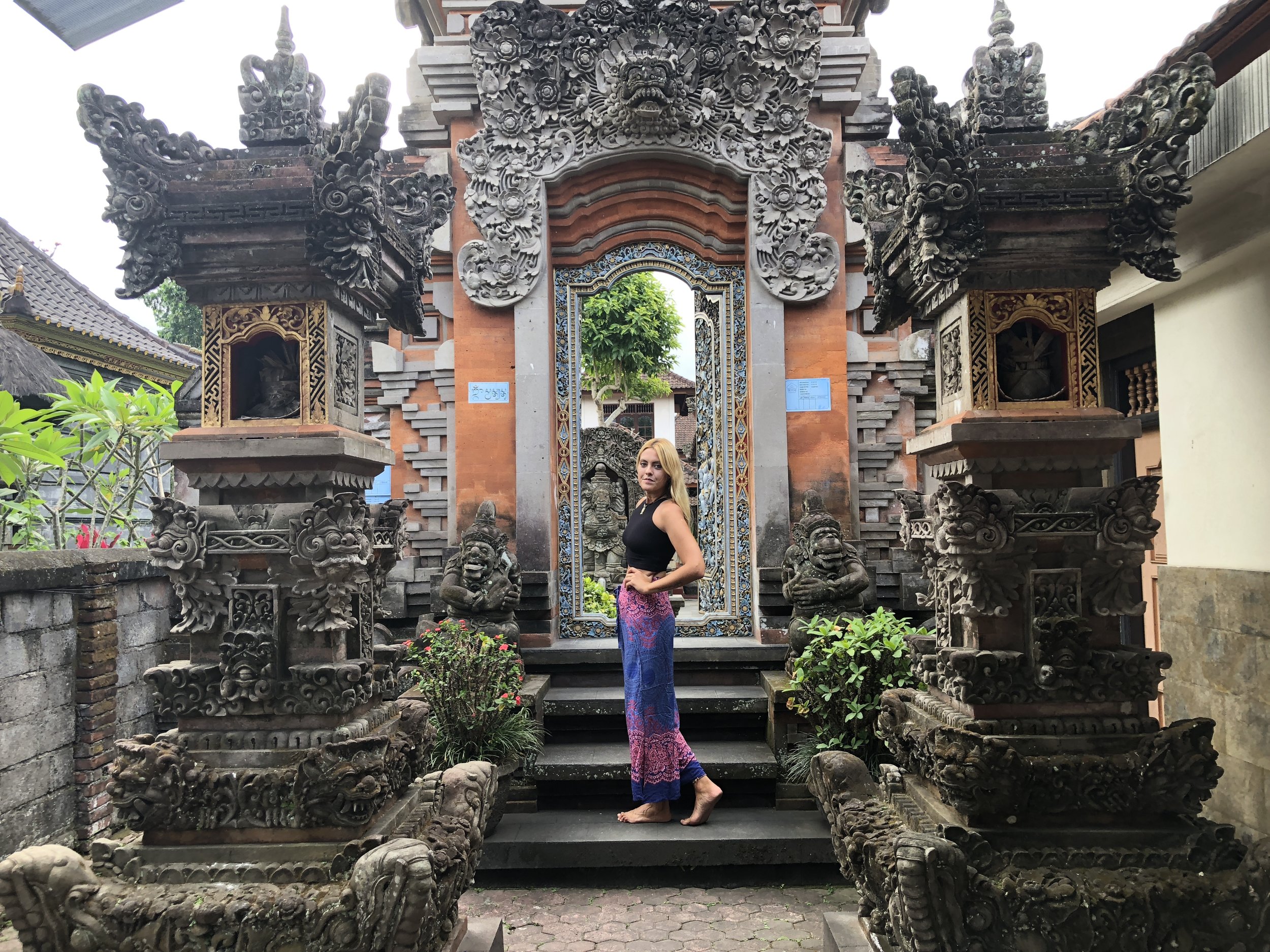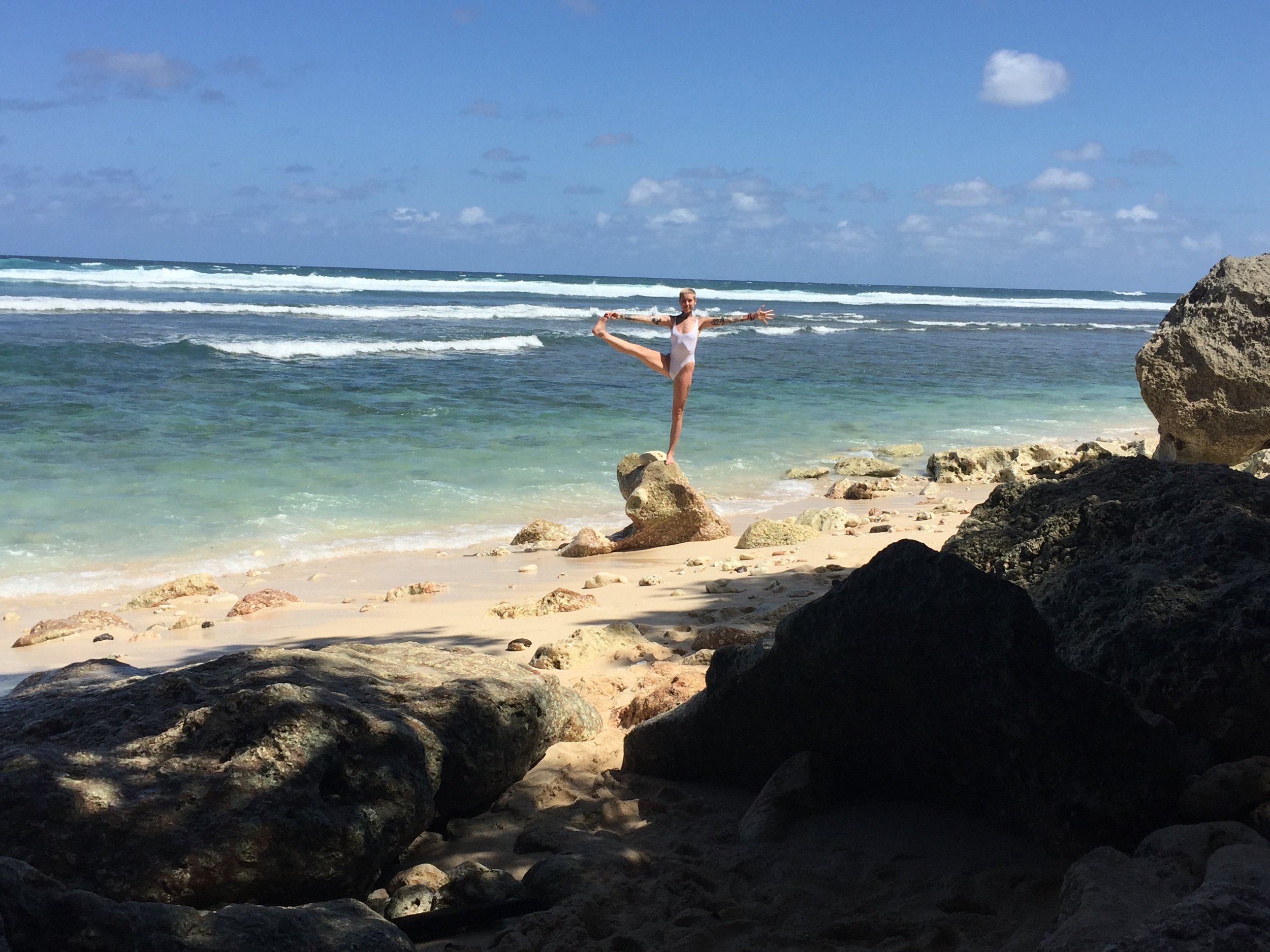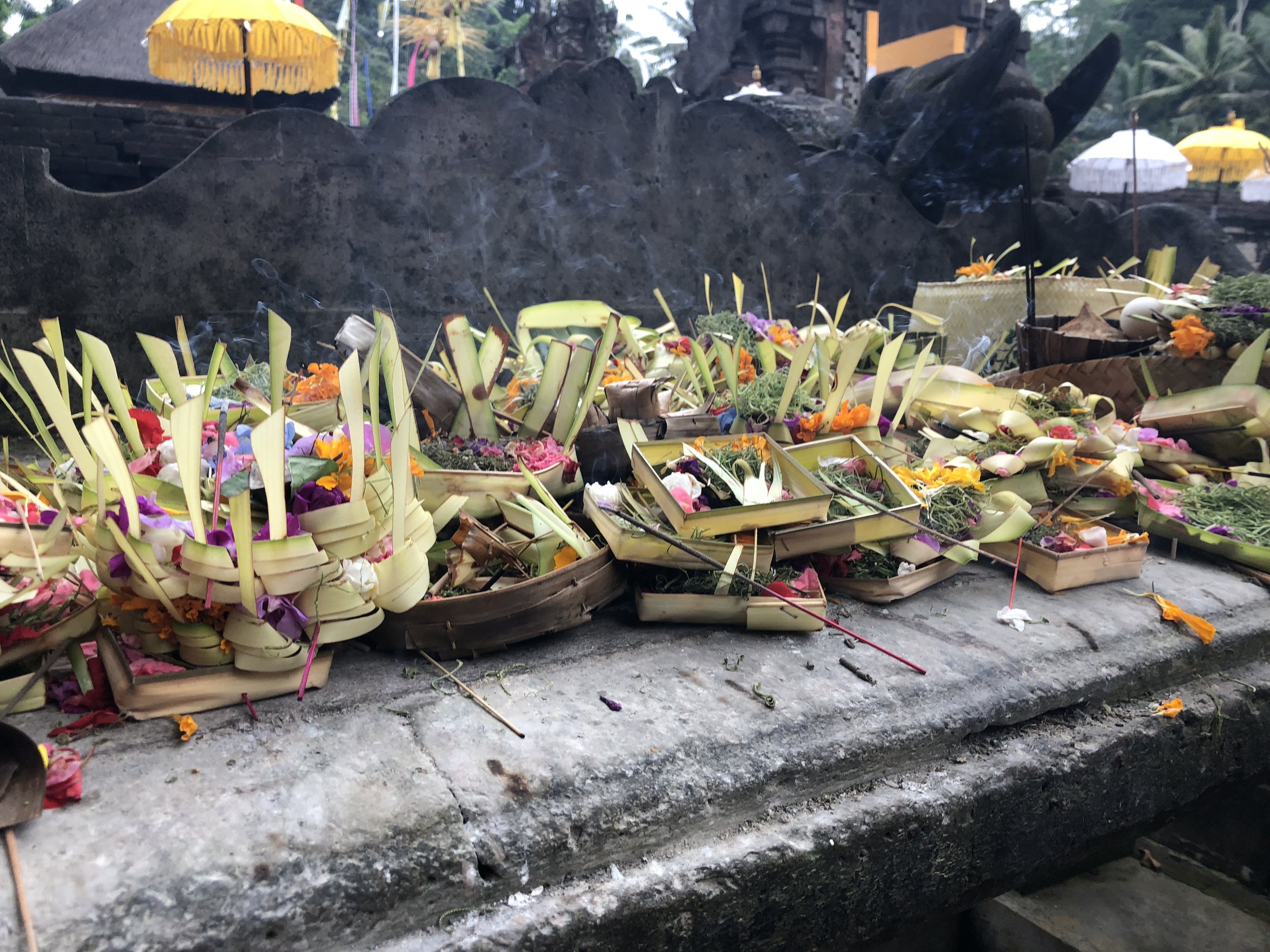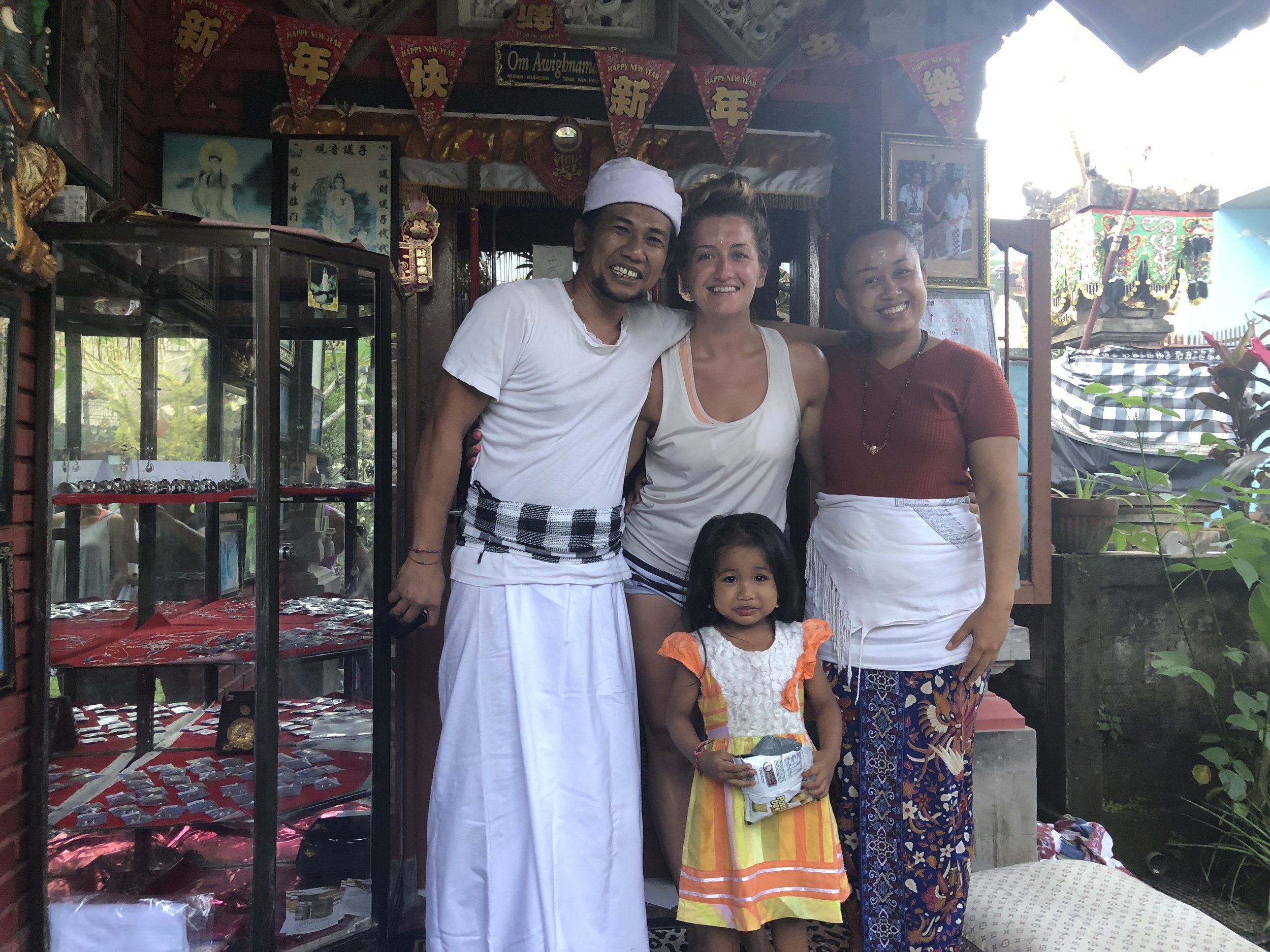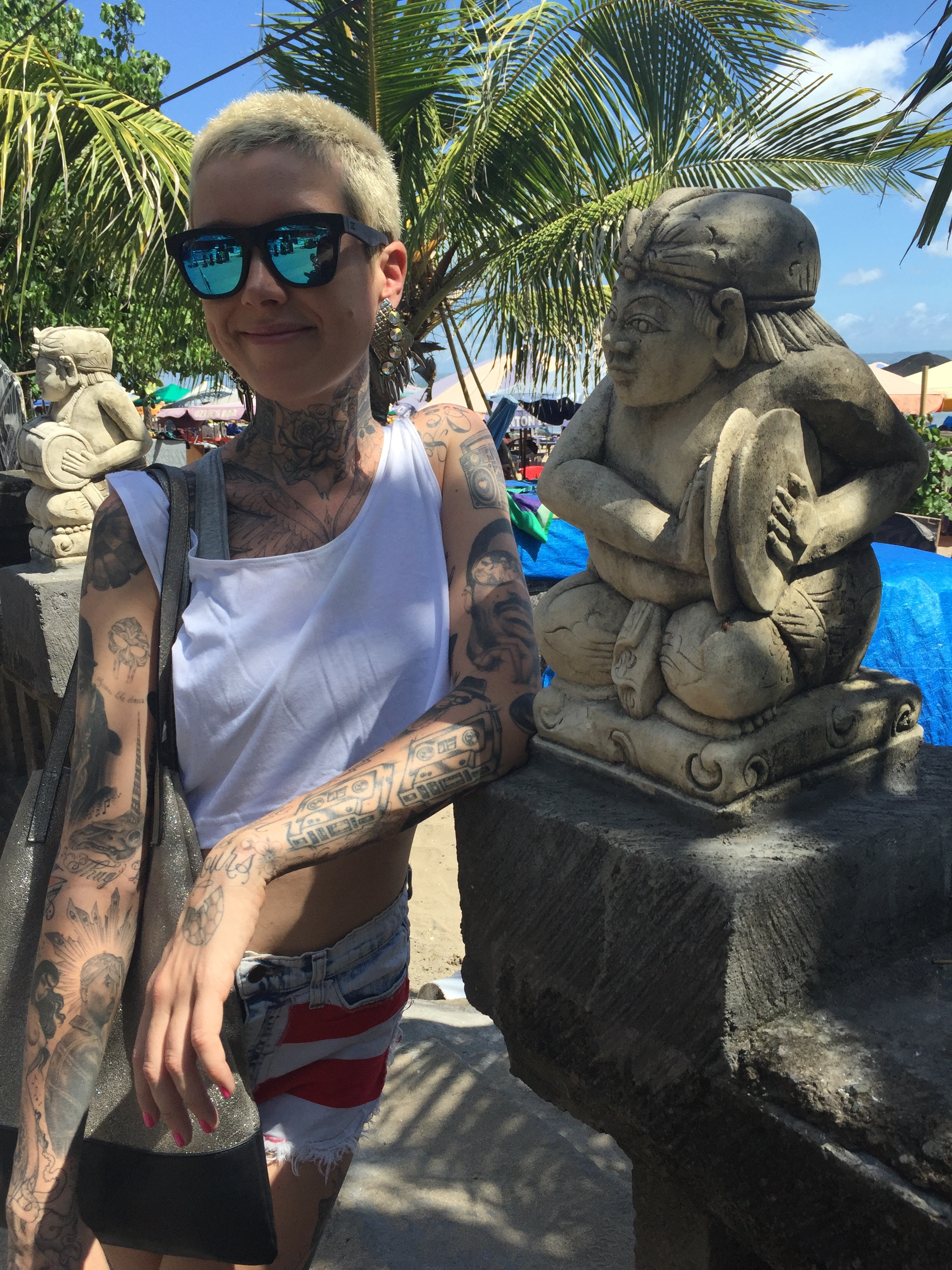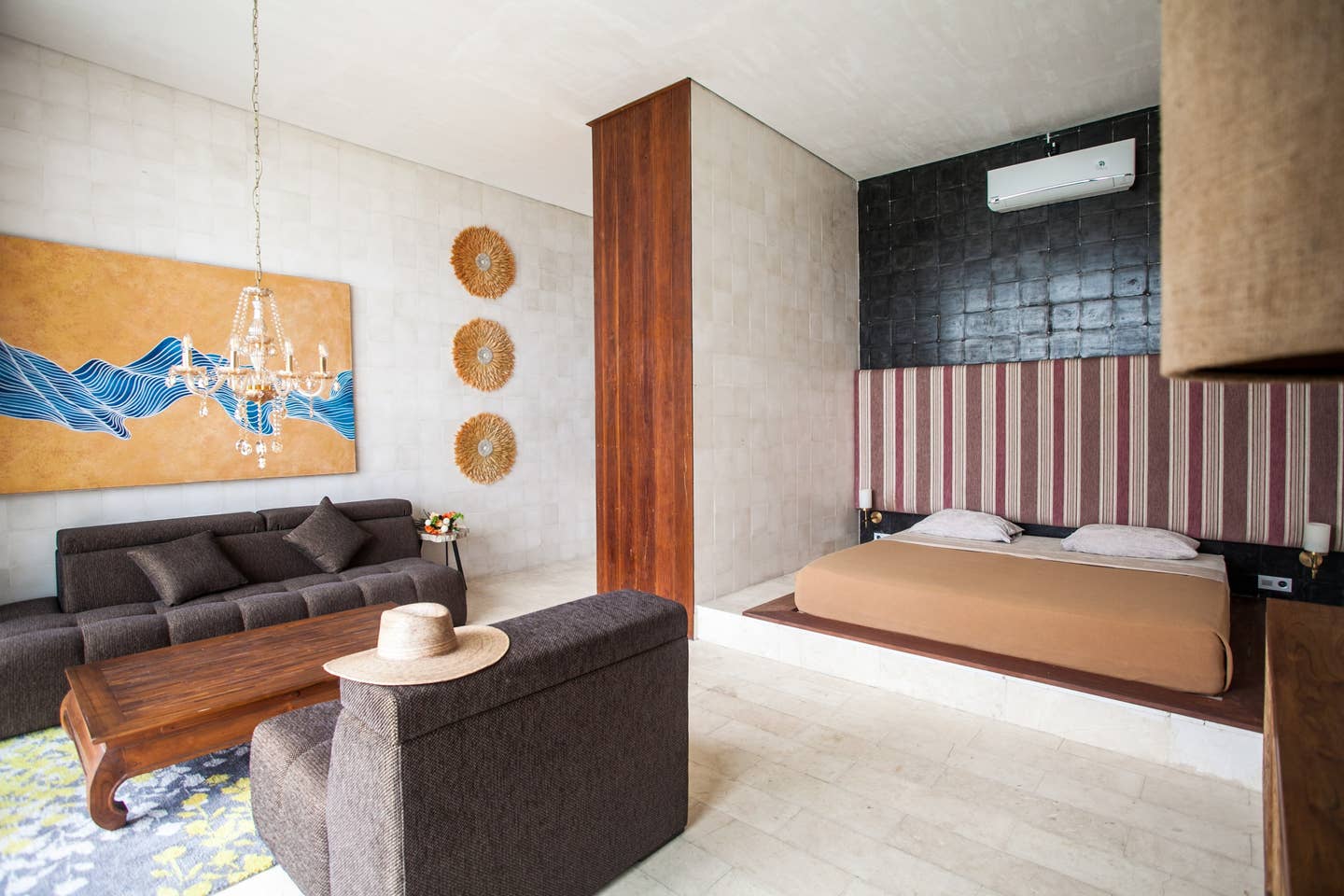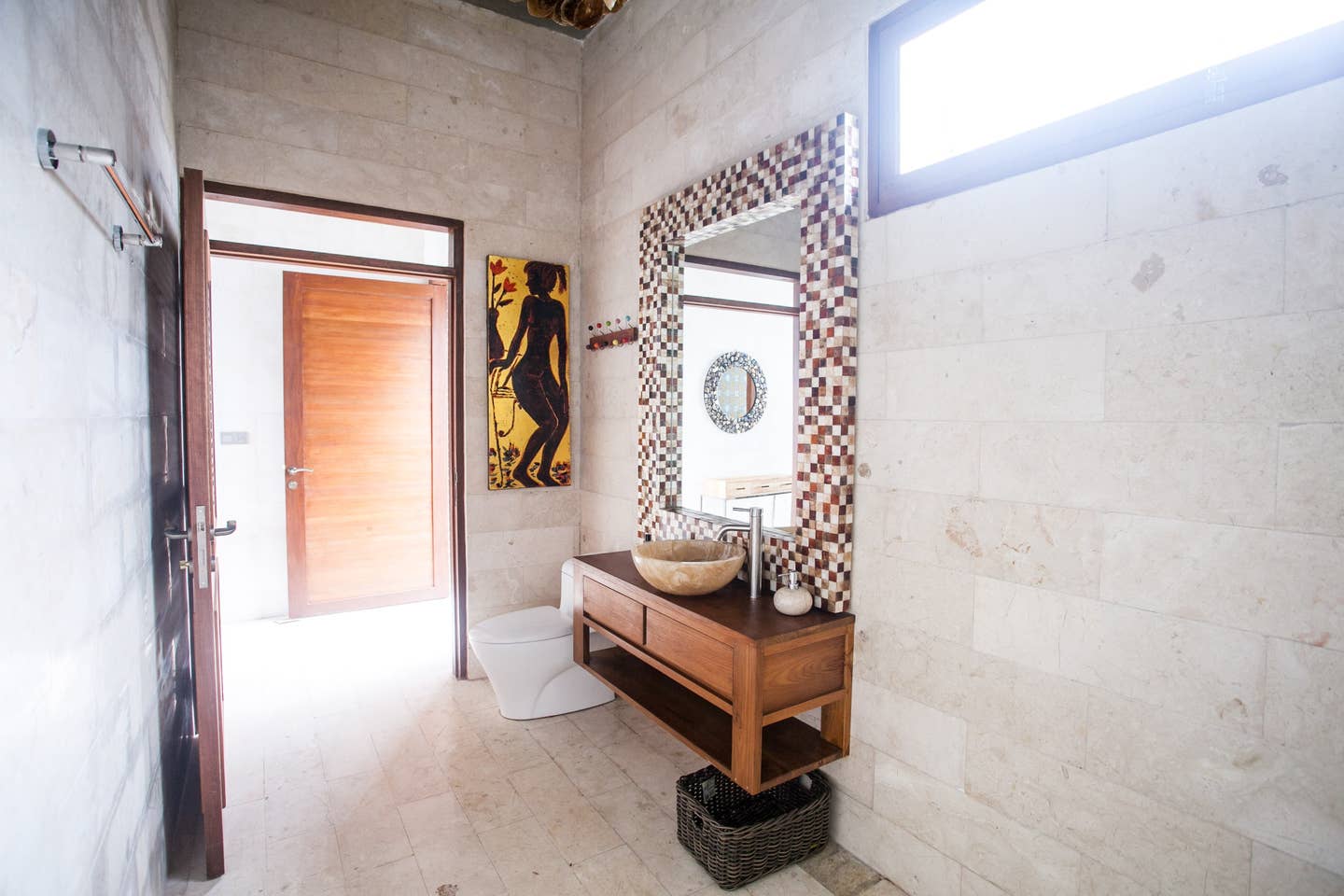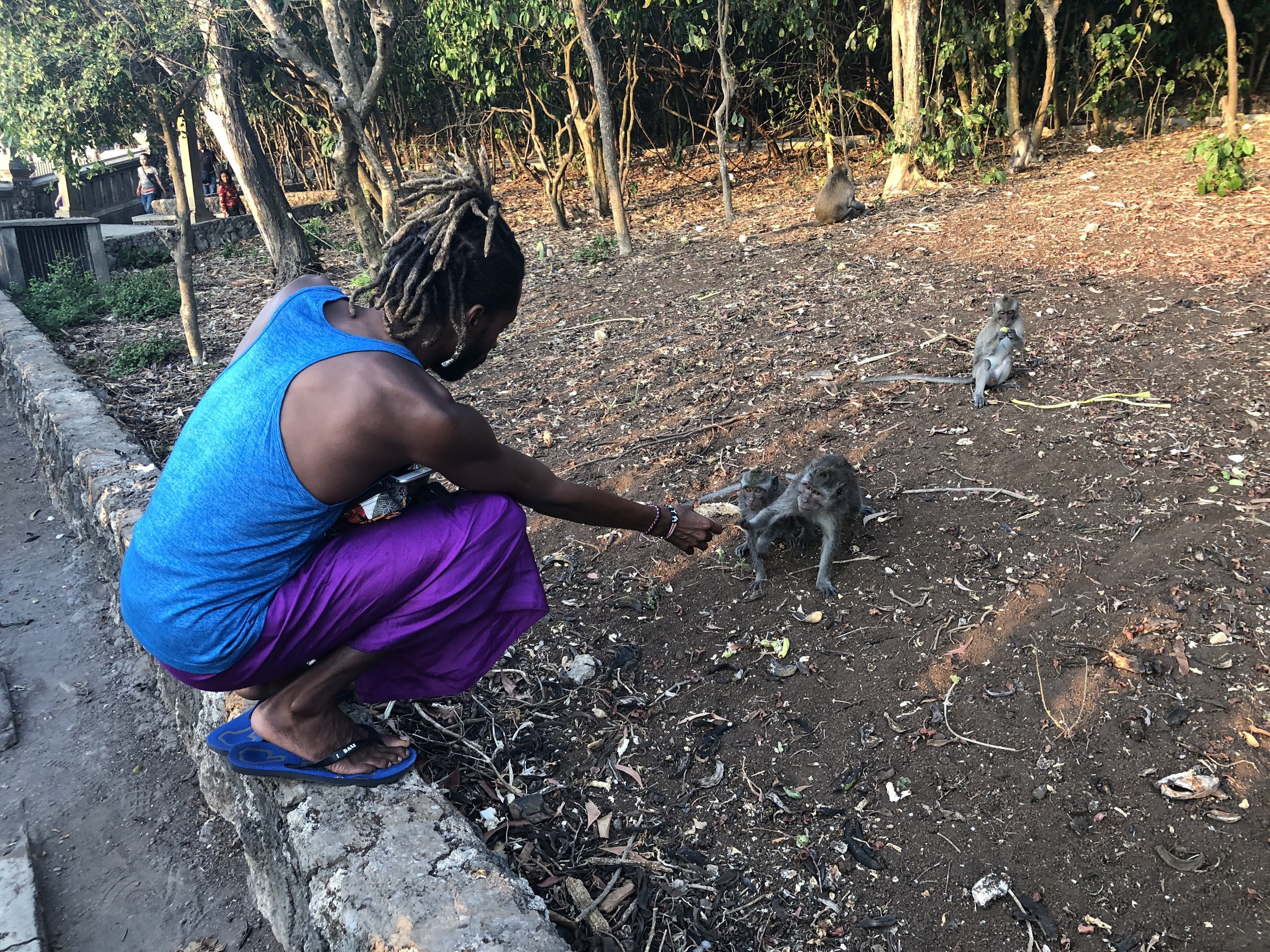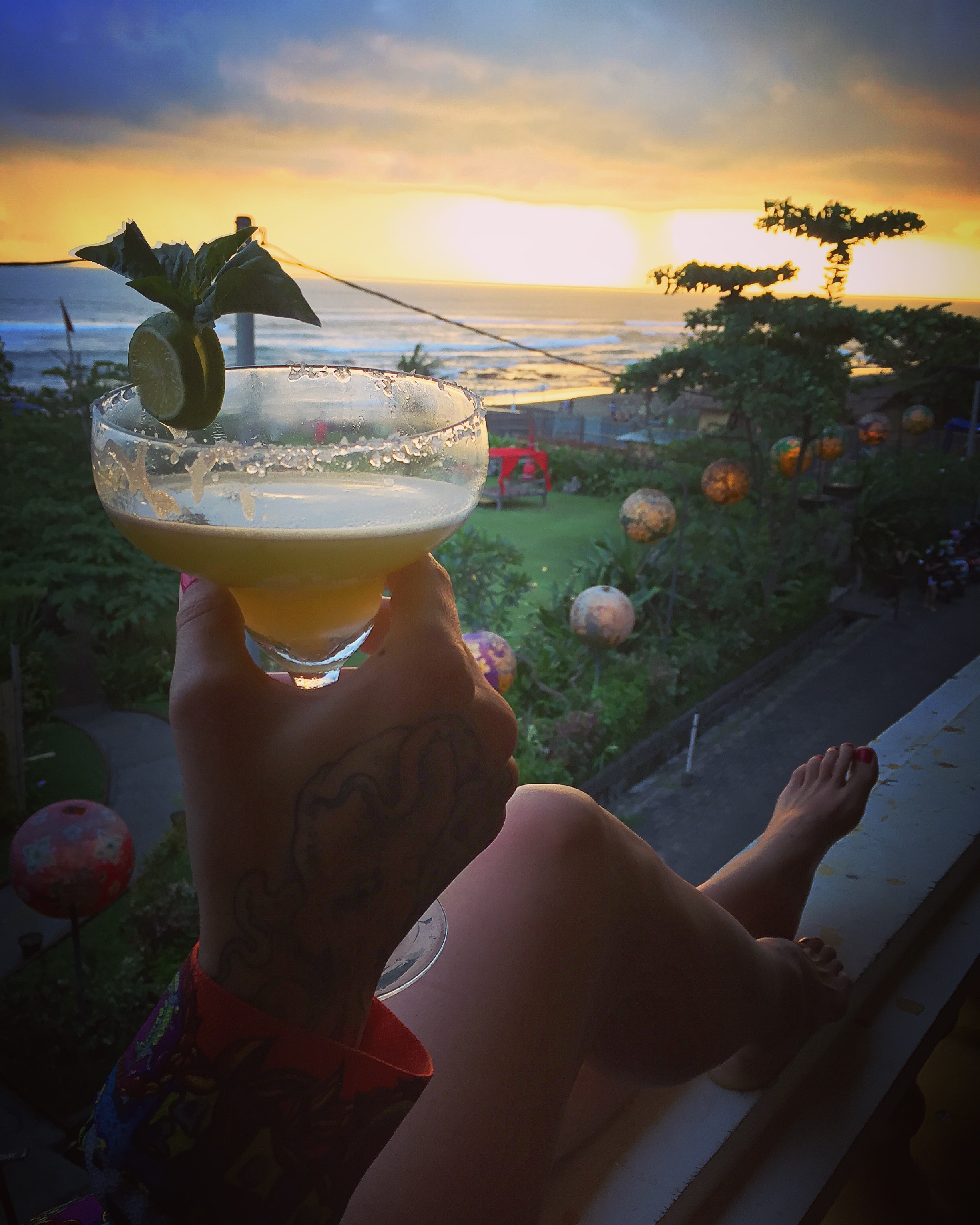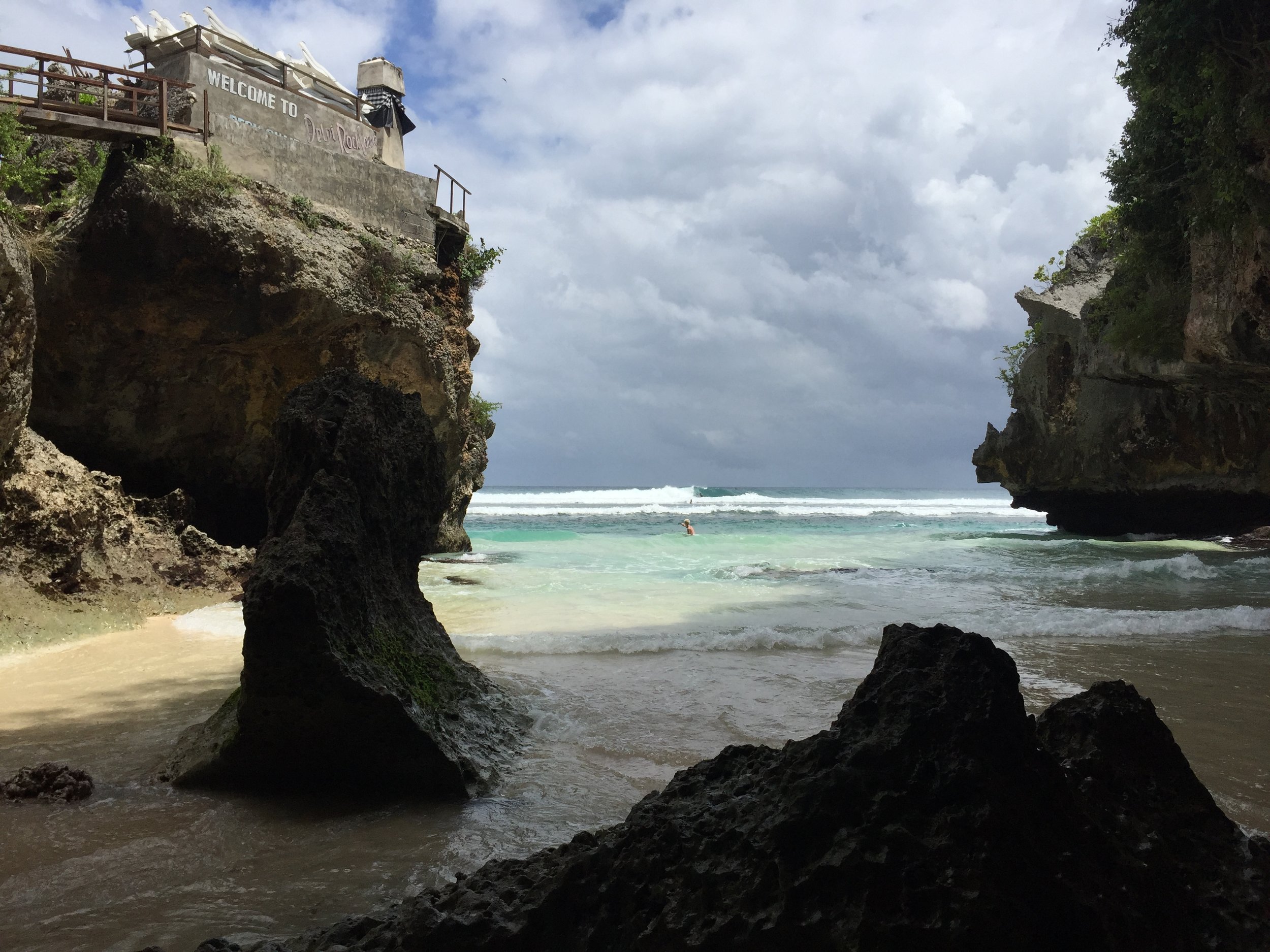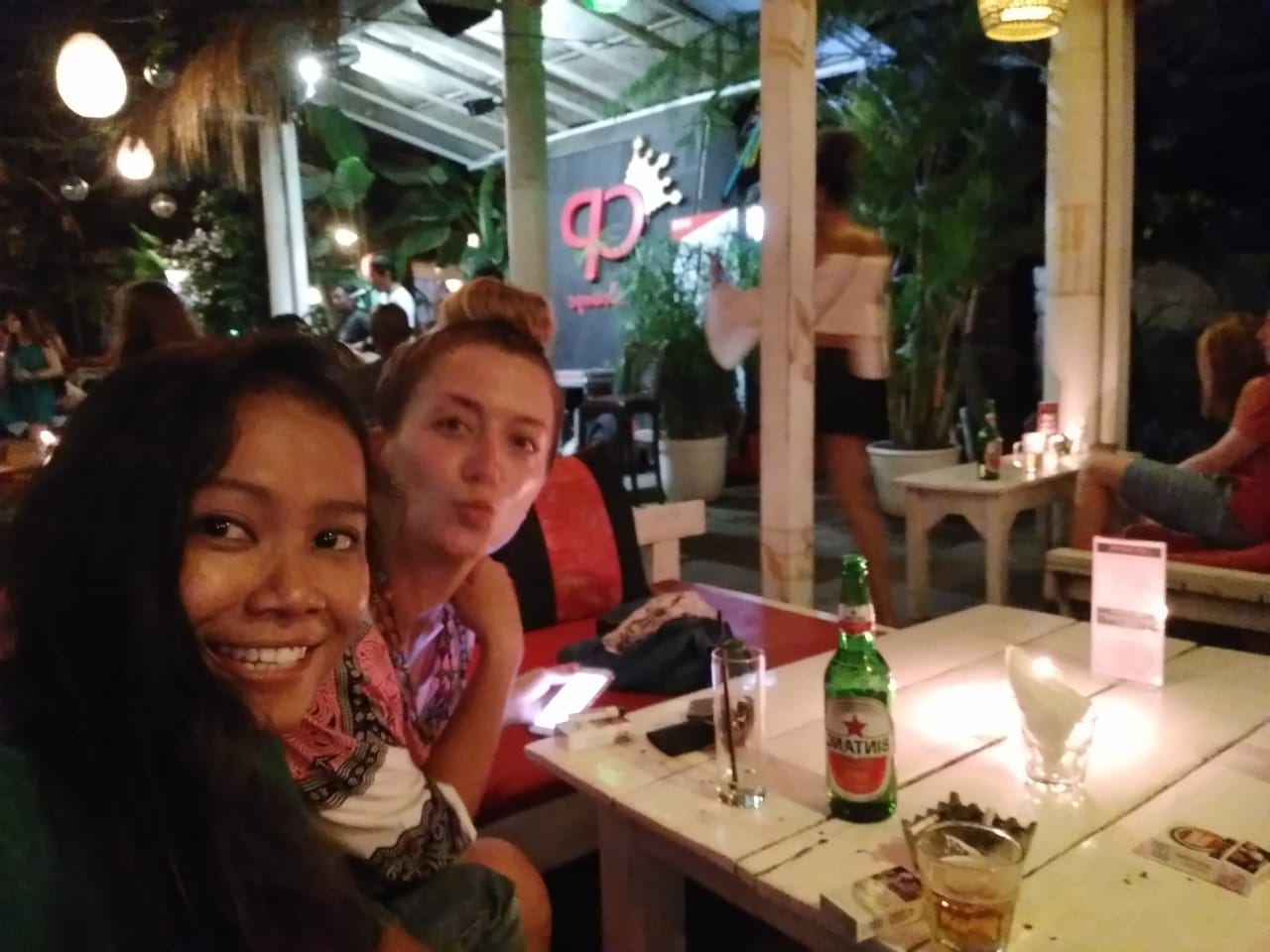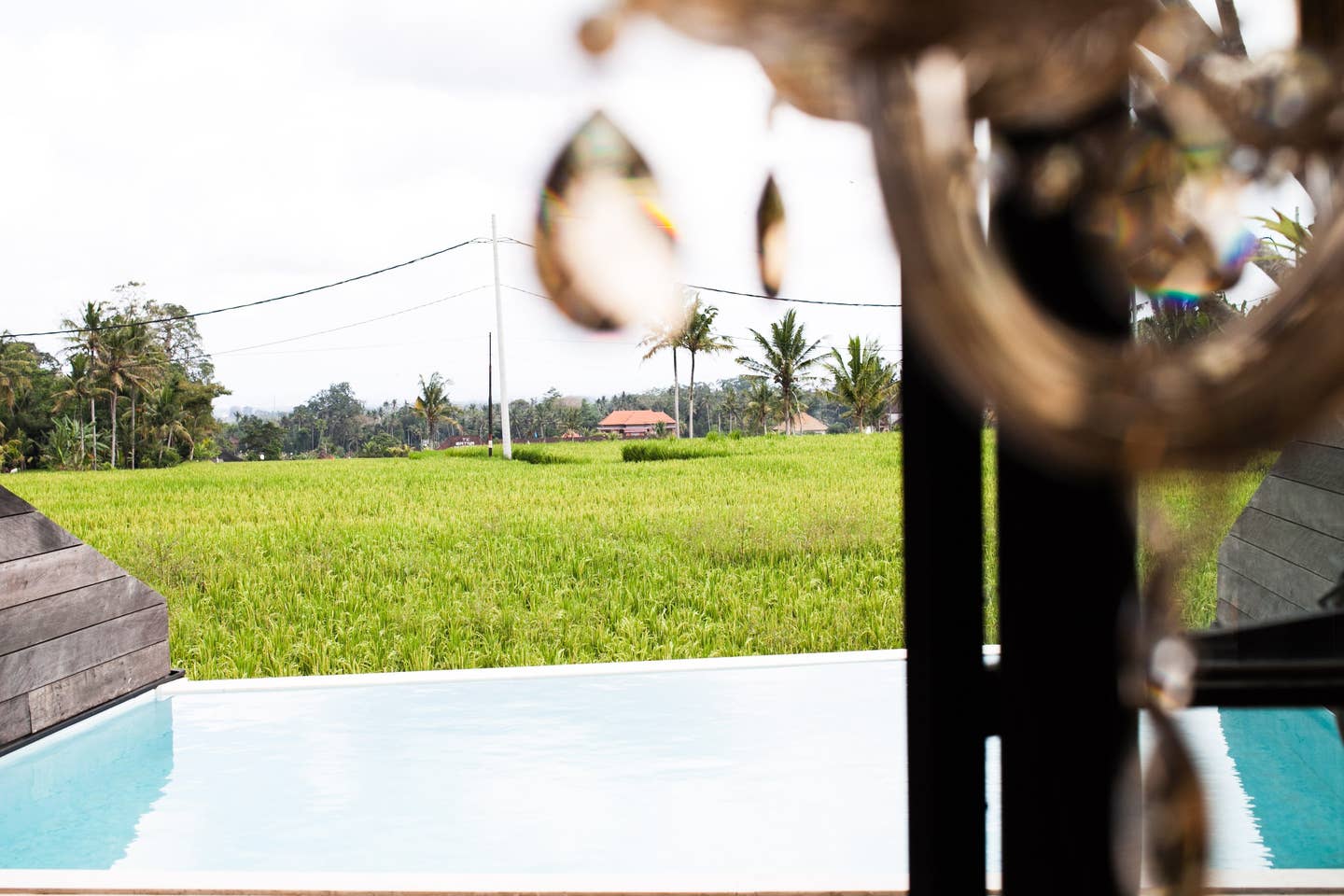 Included
Transfer to and from Denpasar (DPS) airport*

All meals. Local, Seasonal Deliciousness. Mornings pre-practice juice, tea, coffee and fruit. Post practice lunch and dinner

4 nights luxury stay in Ubud near jungle

4 nights luxury stay in Canggu near beach

13 yoga classes, including posture clinics, breath work & meditation

group activities including multiple temple tours, monkey forest, rice paddy hikes, water rafting, spiritual healers and more!
Not Included
Plane flight to Denpasar, Bali Airport

Travel Insurance

Spa services available to book on site

additional shopping

evenings out, local bars etc.
Room Options - Pricing is PER ROOM
Single Occupancy $2400
Double Occupancy $3600
all bedrooms feature private bathrooms
*please note rooms held on first come first serve basis with deposit required*
$1000 non-refundable deposit to secure your space.
Final payments due by March 1st, 2020.
FAQ's
What if I'm new to yoga?
Perfect!! Yoga is for everyone and this retreat is for all levels! There will be plenty of space to make your practice your own at a pace that works for you and there will also be room to challenge yourself no matter what your experience.
Do I have to go to everything? What if I want to go shopping or hang on the beach?
This retreat is all about YOU and what you want to do. Everyone travels differently and everyone will need something a little different in this experience. You may be in need of a little bit of R&R on the beach or spa or you may be curious about pushing yourself to explore or try something new - every class and workshop is COMPLETELY OPTIONAL and we encourage you to make this all about YOU and what you want.
Can I bring a friend?
Absolutely! The room prices are listed above and you and a friend could easily share a room! This retreat is co-ed and 18+.
Is airfare and taxi included?
Airfare is not included. However transportation from the airport (DPS) to the compound is included pending your arrival window. If you arrive on April 3rd between 9a-5p we will have available transportation services. If you depart on April 11 between 9a-5p we will also provide this service. Coordination will take place after booking. If you are arriving or departing on dates other than retreat days, you are responsible for your own transportation to and from the retreat. Do not fret, taxis are not that expensive!
Should I get travel insurance?
WE REQUIRE PURCHASING TRAVEL INSURANCE
Travel Insurance generally costs between $30 and $60 depending on what you choose. This is for your own protection financially and physically. Most importantly if you were to have a serious injury or medical issue while traveling, the insurance will cover those costs for you including transportation back to the US. It also protects you in the case of expenses due to flight delays, lost luggage and more. We use Allianz but there are many companies who offer Travel Insurance. It's simple to sign up. www.allianztravelinsurance.com. Please forward your insurance to us once you have obtained it. We will keep it on file should you have a medical emergency. Insurance can most often be purchased when booking your flight as well. Beats Balance Flow is not affiliated with any insurance company and we do not hold any responsibility for your policy agreement with one.
Do I need a visa? Any additional travel requirements?
A tourist visa is NOT required for travel less than 30 days. If you plan to stay in the country longer, you'll have to prepare in advance accordingly. You must have ticketed proof of departure, whether back to the US or another country. Your passport MUST be valid for 6 MONTHS beyond date of arrival, and you must have minimum TWO blank pages in your passport. Furthermore, maximum cash allowance on your person for travel between US and Indonesia is $7500 USD.
What about food allergies?
This retreat is pescatarian friendly. That means most of our meals will be vegan and vegetarian, but often there will be fish and egg options in addition to all the green and fruity goodness. Meat and dairy will not be served. We have an UH-MAZING team on the ground in Bali that can accommodate all dietary restrictions and food allergies. Just be sure to let us know ahead of time so we can keep them in the loop.
Is there a spa?
While there is not a spa on site, there are many options. We can arrange massage therapists to come to the home for a nominal fee, or we can recommend local massage shops and resorts with day spas. Feel free to book a spa service for yourself to make your vacay uber relaxing (extra fees do apply).
What if my plans change at the last minute?
The deposit is non-refundable. This can be applied to future BBF events, retreats or merchandise. Final payments are due March 1st, 2020. If cancellation is after March 1st, we'd refund 50% of the rate (less the deposit). Please understand that building, preparing and filling retreats across the world takes time and commitments. While we'd love to refund in full if there is truly an emergency, we do put down deposits on all housing, excursions and resources and this accounts for YOU TOO when you make your commitment.
Got more questions??
We're all ears! Hit us with an email & we will get back to you ASAP